Why Shop At Pasadena Healing Club
When choosing where to buy your cannabis supplies, consider Pasadena Healing Club on top of your list.
You will never be disappointed to do business with us because we aim to give and gain excellent impressions to and from our clients. Therefore, you expect nothing, but the best of what we can offer.
We understand how difficult it is to narrow down your options when choosing the best cannabis shop Rosemead. With lots of stores offering different discounts and wide array of stocks in the shelves, it is very challenging which from those shops you will contact and buy your buds.
In this article, let us lay down a few of the good reasons why you should shop at Pasadena Healing Club.
PRODUCT VARIATION
Our loyal customers can attest to this that as a small business years ago, we already tried to offer different variants of cannabis items. We just started with flowers, edibles and concentrates.
However, as the years went on, we improved our system. We studied more what other cannabis products we can offer. We have expanded the operations and widened more the selection. We added Vape cartridges, pre-rolls, topical, and accessories.
That is to entertain our shoppers with whatever we display on our online cannabis dispensary or in our in-store shelves.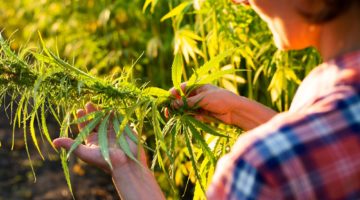 EXPERIENCE
We are in this business for more than a decade already. To be exact, that is since 2003. Those long years of consistently being on top of our competitors gave us the best view of the operations. It taught us how to achieve and provide quality products and services to our patients.
With the very changing trend of cannabis supply and demand in the market, we were able to stand tall and until now, we are clinging to our business principles as it propelled us to success.
As part of our long business exposure, we experienced battling against the misconception issues about the cannabis plant. This is the reason why until today, we are supporting the measures of information dissemination to continually educate more people about the medical contribution of the marijuana
CUSTOMER SERVICE
We are proud to say that what makes us the best cannabis shop Rosemead is the fact that no any other store in the city can beat the quality of our excellent service. Our staffs are very friendly and accommodating.
Even when you shop online, you can chat with our assigned personnel. Your queries will be attended immediately and you will get full assistance with your purchase.
If you opt to shop and visit our physical store, you will be amazed of our interiors, as we have designed it to be more welcoming. You are safe in our place and of course, we always make all our customers comfortable as they enter and leave our stores.
Maximizing What You Get From Cannabis Products
Since cannabis plant, with its more common name, marijuana has been legalized, many people suffering from chronic pains brought by serious diseases were grateful of the event. It is not only that, this herbal medicine is now welcomed in 25 states. Food and Drug Administration is considering the approval of this herbal option as a treatment for chronic ailments and other health issues.
Smoking marijuana can aid nausea and vomiting in cancer patients.
Clinical tests and expert's observations could attest that this herbal medicine can help cancer patients deal with nausea and vomiting. These two conditions are causing so much discomfort, which is why it is very helpful to take on something that alleviates the suffering. The cancer patients who undergo chemotherapy are the ones very prone to nausea and vomiting. Although those are the effects of the healing process, eliminating them by taking in marijuana does not alter the therapy's effect to the body. Results of different studies can support this claim.
Knowing More About Pasadena Healing Club
When you ask the locals about the best cannabis dispensary in Pasadena, the Pasadena Healing Club will never be taken out of that list. You can even expect the business to be on top among others.
Because of the great deals, they offer to the weed shoppers, many customers applaud this cannabis store in the city. The business has received rewards of good impressions and excellent reviews from the words of mouth of their satisfied clients. They gained good reputations because they provide not just premium quality products at lower prices, but also excellent customer services.
They welcome volunteers in their business to help them in their advocacy to dissemination information about how cannabis can help the world. These volunteers are provided with training and updated information about the herbal medicine. This is the company's way of becoming involved in the community and encourage more people to join their cause.
The Pasadena Healing Club is located at the heart of the city, making them very accessible for anyone who would like to visit the physical store. They are also accommodating queries and orders from their online store.
Their business philosophy is grounded in Compassion and Convenience. Therefore, you can always expect the best from this cannabis store. Whatever high standards you have set in your expectations for the best cannabis dispensary in Pasadena, this Pasadena Healing Club will never fail you.
With a wide array of cannabis products to choose from, you can surely get the item that is perfectly demanded in your treatment plant. Be healthy and be well.
Buy wisely.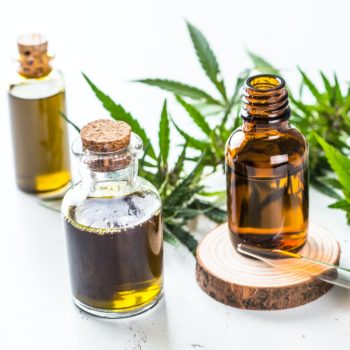 We promote organic cannabis.
Our supplier of raw cannabis plants is producing naturally grown marijuana. We are tied with many business partners and we are very meticulous in choosing them. One of that is the farm where our cannabis are planted. Since 2003, this supplier did not fail to produce trusted output and we want you to know about that.
Independent Laboratory Testing
After the farm growing of marijuana, the next stop is the laboratories where these extracts are being tested for processing. The number one goal it to free them from any dangerous residues. Moreover, we work with the experts in ensuring that whatever variant we offer in our stores, these items have undergone the full screening.
Medical experts are part of our team.
Aside from business partners who take charge of the processing of the supplies, we also have medical experts to recommend the proper dosage of the cannabis products we sell. They are actually accessible in our store and in our online transactions. We make them available for consultation.